Welcome to the Website of the Association of Massachusetts Educators of Students with Visual Impairments (AMESVI). We are celebrating our 23rd year as an association of professionals who work with students with vision impairments. Our goal is to improve and enrich the lives of students with visual impairments through advocacy, professional development, and the education of others, including members of the general public, regarding the unique educational needs of students with visual impairments. We hope you find this website useful. If you have any questions about AMESVI please email a member of the Board. For comments or questions about the website, please contact Josee Klentak at websitecoordinator@amesvi.org
AMESVI SPRING CONFERENCE 2020
SCHOOL SAFETY AND VIOLENCE PREVENTION 
Saturday, March 21st, 2020
THIS CONFERENCE HAS BEEN CANCELLED.
The 2019-2020 Board Members are:  
President: Miryam Vesset | President@amesvi.org
Past President: Michelle Antinarelli | PastPresident@amesvi.org
President Elect: Amy Mason  | president-elect@amesvi.org
Treasurer: Joan Pierce | Treasurer@amesvi.org
Recording Secretary: Nita Rossow| recording_secretary@amesvi.org
Corresponding Secretary: Pamela Sudore| corresponding_secretary@amesvi.org
Western Ma Rep: Oriana Falkowski | westernMA-rep@amesvi.org
Central MA Rep: Laura Koester | centralMA-rep@amesvi.org
Greater Boston Rep 1: Kate LeBlanc | greaterboston-rep1@amesvi.org
Greater Boston Rep 2: Kate Katulak | greaterboston-rep2@amesvi.org
Northeast Rep: Meg Robertson | northeast-rep@amesvi.org
So.Shore/Cape: Katrena Traut-Savino | so.shoreCape-rep@amesvi.org
Conference Chair: Nancy Sharon | conferencechair@amesvi.org
Website Coordinator: Josee Klentak | websitecoordinator@amesvi.org
Listserv Coordinator: Michelle Antinarelli | listservcoordinator@amesvi.org

STORIES AND VIDEOS ABOUT OUR STUDENTS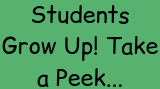 CHECK OUT OUR AMESVI NEWSLETTERS