The Association of Massachusetts Educators
of Students with Visual Impairments

Welcome to the Website of the Association of Massachusetts Educators of Students with Visual Impairments (AMESVI). We are celebrating our 24th year as an association of professionals who work with students with vision impairments.
Membership
Looking to join or renew your membership? Check out our membership page to learn more and to sign up!
Our Mission
Our mission is to improve and enrich the lives of students with visual impairments through advocacy, professional development, and the education of others, including members of the general public, regarding the unique educational needs of students with visual impairments.
Recent News
For Members! The June AMESVI Board meeting will be in-person after two years of remote meetings! And members are invited to attend the meeting! On June 11th, from 10 am – 12 noon, a transition meeting will take place for the current and newly elected Board members. All members are invited to join in person or via Zoom. Following this meeting will be a potluck lunch and social from 12 noon -2 pm. Get to know your colleagues … the few people in this area who know what you do and the value you add to our students' lives. The get-together will take place in the All Purpose Room of the Main Building at the Carroll Center for the Blind, 770 Centre Street, Newton. Check the listserv for information!
2021-2022 AMESVI Board
If you have any questions about AMESVI, please email a member of the Board.
President: Eileen Curran | President@amesvi.org
Past President: Amy Mason | PastPresident@amesvi.org
President Elect: Vanessa Rosalan | President-elect@amesvi.org
Treasurer: Joan Pierce | Treasurer@amesvi.org
Recording Secretary: Nita Rossow | Recording_secretary@amesvi.org
Corresponding Secretary: Pamela Sudore | Corresponding_secretary@amesvi.org
Western Ma Rep: Brenda Allair | WesternMA-rep@amesvi.org
Central MA Rep: Laura Koester | CentralMA-rep@amesvi.org
Greater Boston Rep 1: Kaitlyn Barron | Greaterboston-rep1@amesvi.org
Greater Boston Rep 2: Ilse Willems | Greaterboston-rep2@amesvi.org
Northeast Rep: Meg Robertson | Northeast-rep@amesvi.org
So.Shore/Cape: Lucie Kafka | So.shoreCape-rep@amesvi.org
Professional Development Coordinator: Nancy Sharon | Prodevco@amesvi.org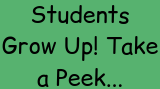 STORIES AND VIDEOS ABOUT OUR STUDENTS